简单的来说就是内存问题或温度过高导致内存异常
The FAULTY_HARDWARE_CORRUPTED_PAGE bug check has a value of 0x0000012B. This bug check indicates that the Windows memory manager detected corruption, and the corruption could only have been caused by a component accessing memory using physical addressing.
Important
This topic is for programmers. If you are a customer who has received a blue screen error code while using your computer, see Troubleshoot blue screen errors.
FAULTY_HARDWARE_CORRUPTED_PAGE Parameters
There are two scenarios where the Memory Manager will raise FAULTY_HARDWARE_CORRUPTED_PAGE bug checks, with two different sets of parameters.
If parameters 3 and 4 are both zero, the bug check indicates that Memory Manager detected a single-bit error on a page that was expected to be zeroed.
If parameters 3 and 4 are non-zero, the bug check is raised by the Compressed Store Manager due to a failure to decompress a page due to physical memory corruption.
Memory Manager Page Not Zero Error Parameters
This bug check indicates that a single-bit error was found in this page. This is a hardware memory error.
Parameter
Description
1
Virtual address maps to the corrupted page
2
Physical page number
3
Zero
4
Zero
Compressed Store Manager Error Parameters
This bug check indicates that a store manager memory error has occurred. It may be an authentication failure, a CRC failure, or a decompression failure.
Parameter
Description
1
FailStatus - Indicates the type of failure
2
The CompressedSize of the page that is being read
3
Source Buffer
4
Target Buffer
Cause
This bugcheck can only occur by memory corruption due to physical memory access. The causes for physical memory corruption include:
Defective RAM hardware
A driver or device incorrectly modifying physical pages via an incorrect DMA operation or associated MDL.
Corruption caused by a hardware device or firmware corrupting memory, such as firmware illegally modifying physical pages across a power transition.
NOTE: Compressed Store Manager can detect if the corruption was caused by a single-bit error, and automatically corrects this condition without raising a bug check. This bugcheck is reported by the Compressed Store Manager if the corruption was not caused by a single bit error.
For more information on Windows memory manager and memory compression, see Windows Internals 7th Edition Part 1 by Pavel Yosifovich, Mark E. Russinovich, David A. Solomon and Alex Ionescu.
Resolution
Windows Memory Diagnostics Tool
To investigate if this bug check is caused by defective RAM hardware, run the Windows Memory Diagnostics tool. In the control panel search box, type Memory, and then click Diagnose your computer's memory problems.‌ After the test is run, use Event viewer to view the results under the System log. Look for the MemoryDiagnostics-Results entry to view the results.
See Also
Bug Check Code Reference
Windows Kernel-Mode Memory Manager
Channel 9 video on memory compression
Feedback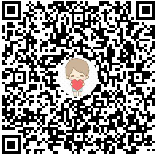 扫码入群
加群获取附件资源,请查看教程说的资源名称查找,也可咨询问题,阿喜有空的时候会帮忙回复,并非时刻在线。